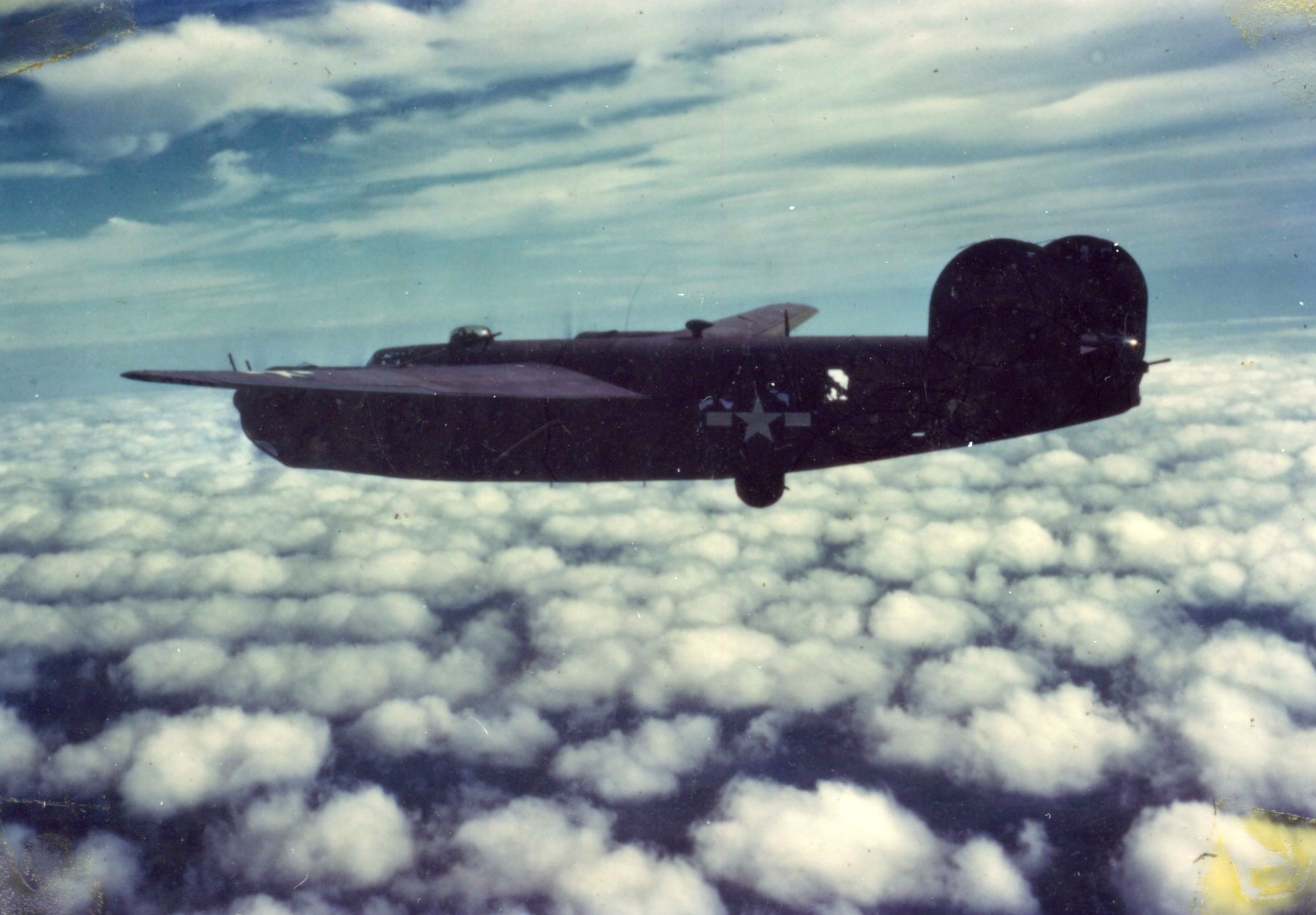 Image of a B-24 Liberator Aircraft in Flight ………..
The following image was passed to the blog by a member as they thought it would be of interest being reputably one of the few colour in-flight photos available.
The image was taken from the Facebook page of the 446 Bomb Group (History) and was posted by Harold Jansen, who commented "A rare B-24 Liberator color photo recently found in the photo album of Colonel Hugh A. Payne, 707th pilot".
Bloginfo
---