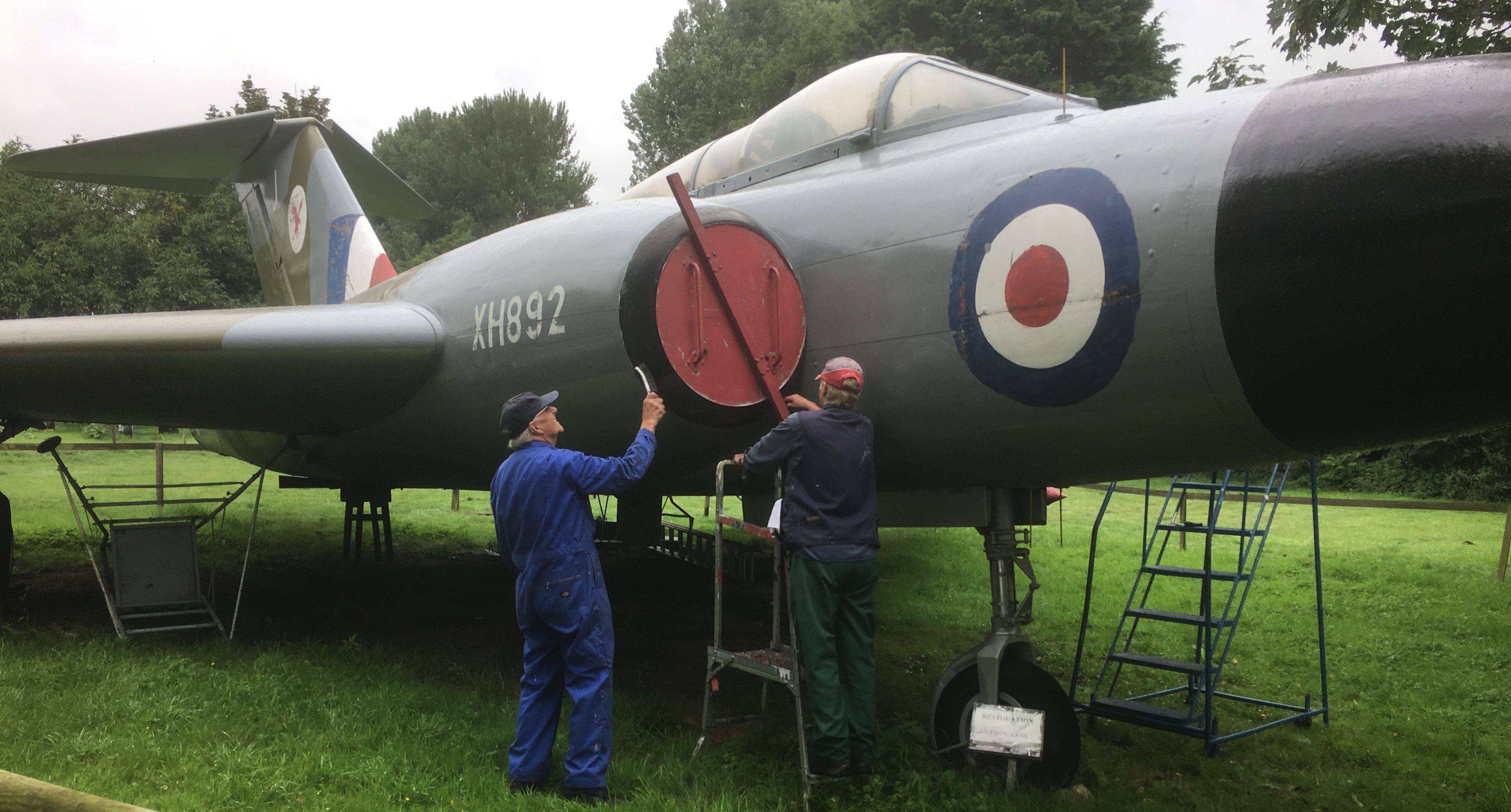 Restoration of Javelin XH982 …………
The Javelin aircraft XH892 is now undergoing restoration with the Paint Team have sanded down, and primed the aircraft. The Team are now applying the top coat and the finishing touches to the aircraft.
Weather permitting next project the Whirlwind helicopter.
The Paint Team are short on volunteers and with the number of aircraft in need of some TLC, not to mention lots of paint, help always needed
We have a long list of aircraft standing outside which need attention.
If you are interested, please come along or contact the museum and we will put you in touch with the Team members.
Author :: Gwen Jackson

---