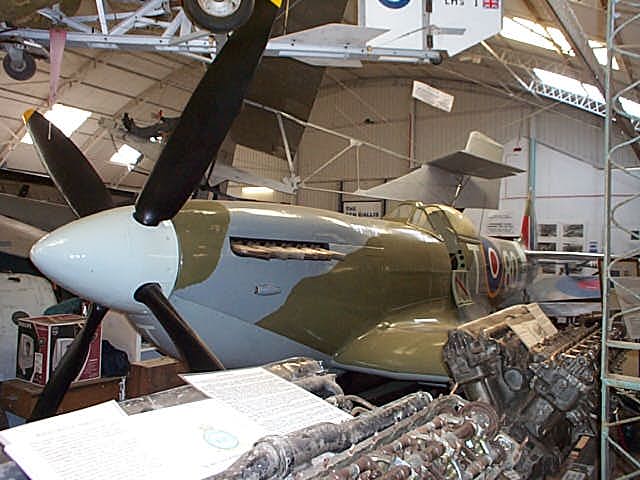 How to build a Spitfire …………..
Some years ago, I purchased a large number of crates full of Spitfire fuselage components; these were discarded when TD248, a MkXVl, was restored to airworthy condition, having been an RAF station gate guard for many years.
Once a week for several years, member Ken Huckle pieced the panels together over a wood frame, and components were added when they came to hand.
Needless to say, anything that is truly Spitfire usually commands a high price but gradually the cockpit acquired components, genuine and replicated, so that it looked reasonably complete when viewed from the public area. By adding fibreglass propeller blades and tail-cone it has been possible to create a Spitfire fuselage from its original panels and cowlings.
Whilst it cannot pretend to be a "real" Spitfire, there is no mistaking the stylish shape and what it represents; certainly, the exhibit has some genuine history. It is painted in its original markings when with 695 Squadron from 1945.
Relevant components are always welcomed to help complete the cockpit interior.
Author :: Ian Hancock
---