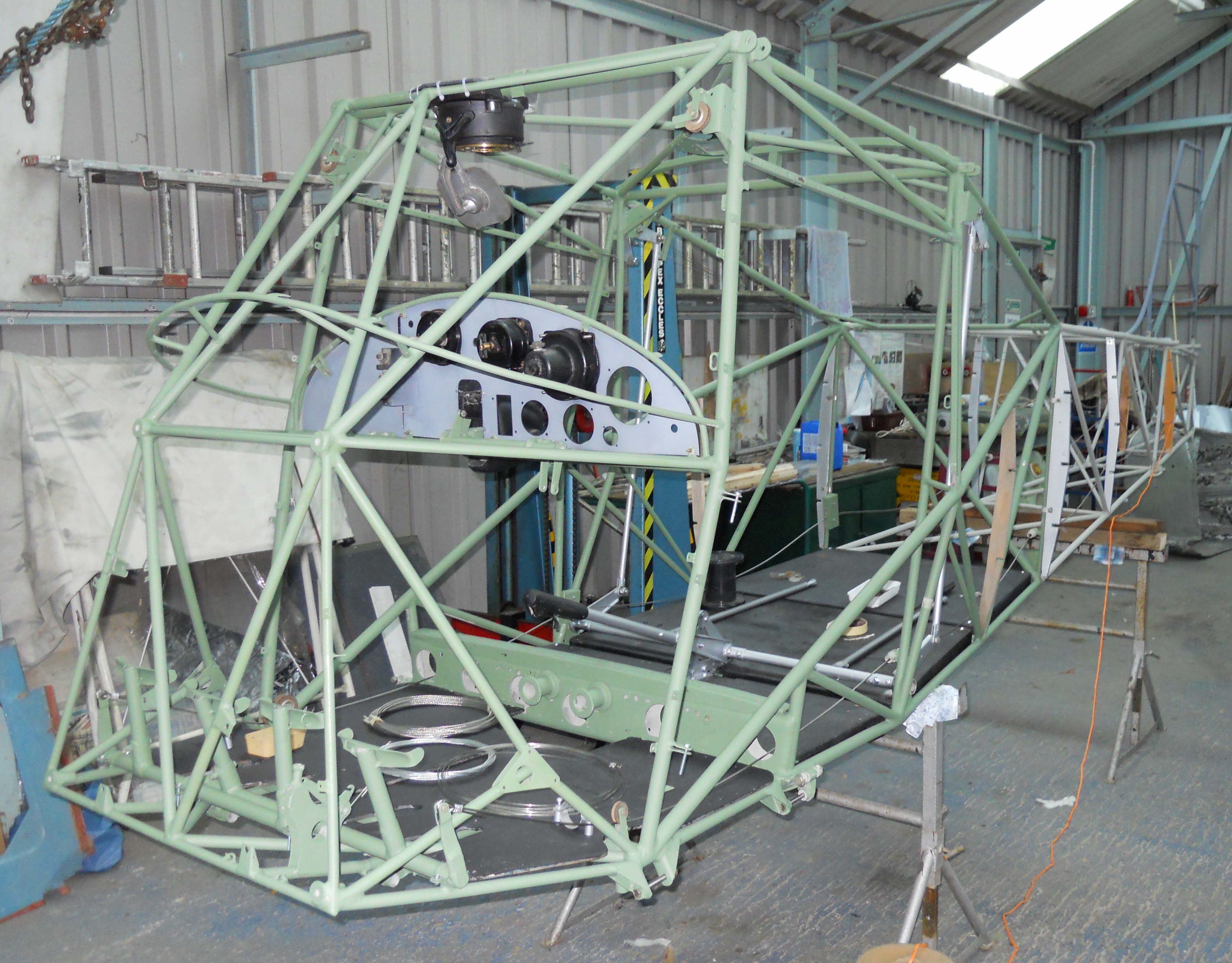 Auster AOP.6/T.10 VX123 …………..
Last year we received by donation the incomplete remains of Auster AOP.6/T.10 VX123 – ex Army Air Corps; it had been converted to a Beagle Terrier as G-ARLP.
John Self is team leader on the project to produce a static exhibit. This follows his remarkable assembly of our Boeing Stearman PT-27, based around the damaged fuselage frame of FJ801 with components from several other aircraft.
Drawings are scarce but work is progressing steadily, with items coming from various sources.
A DH Gypsy Major engine in any condition would be welcomed.
The result will be a static exhibit.
Author :: Ian Hancock

---