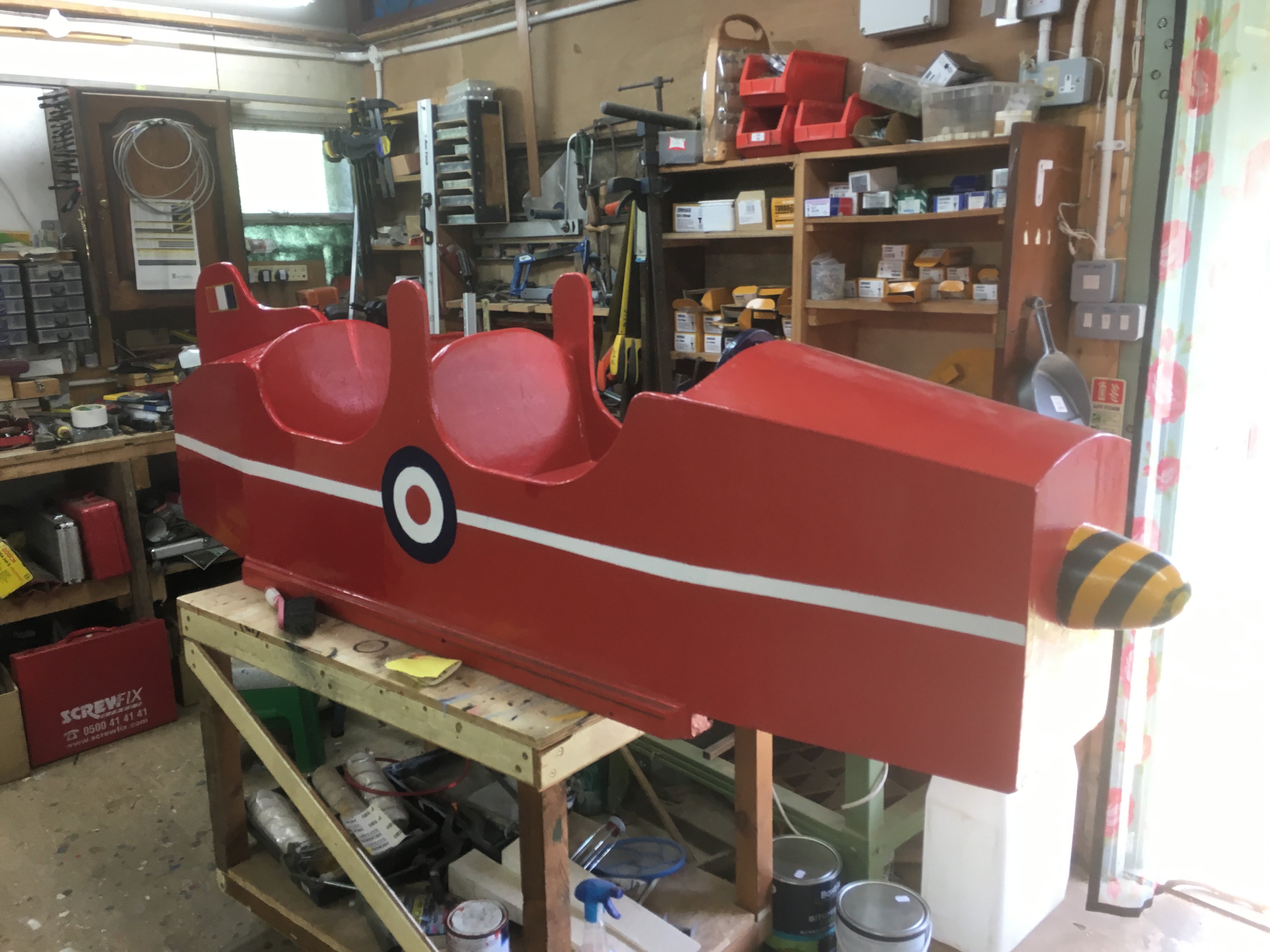 Update from the Chippy Workshop (part II) …………..
In the last blog, I said the workshop looked like Santa's toyshop because it was full of toy aeroplanes we were making so that children could be pushed, by an adult, around the hangars. As soon as the current Fokker and Red Arrow are complete we will stop making toys but will continue when further orders are requested. See Toy Plane Post
In our museum, we get lots of visitors, therefore, regular maintenance has to be carried out, such as repairing display cabinets, or even making new ones for the items that are donated to us. Currently under repair is one of the outside static toys from in front of the Air Sea Rescue Building. There are also a number of other buildings on the museum grounds, and these too have to be maintained.
In the workshop, there is also maintenance work to be carried out. We have lots of machinery that needs to be kept in good working order and safe for staff to use. Our 'boss' David H is usually the person who keeps the machinery in good condition.
A portion of the workshop is used by David Dawson for his work restoring some of the historic aeroplanes. At the moment David, with the help of Natasha (a trainee engineer) is restoring one of the planes which used to hang in the main hangar. See Bensen B7 Restoration Post
As you can see none of us has time to get bored as there is plenty of work for us to do.
Author :: Barry Baxter
P.S. Ron is keeping us going with a supply of tea and cakes.
See Previous Chippy Update Post
---