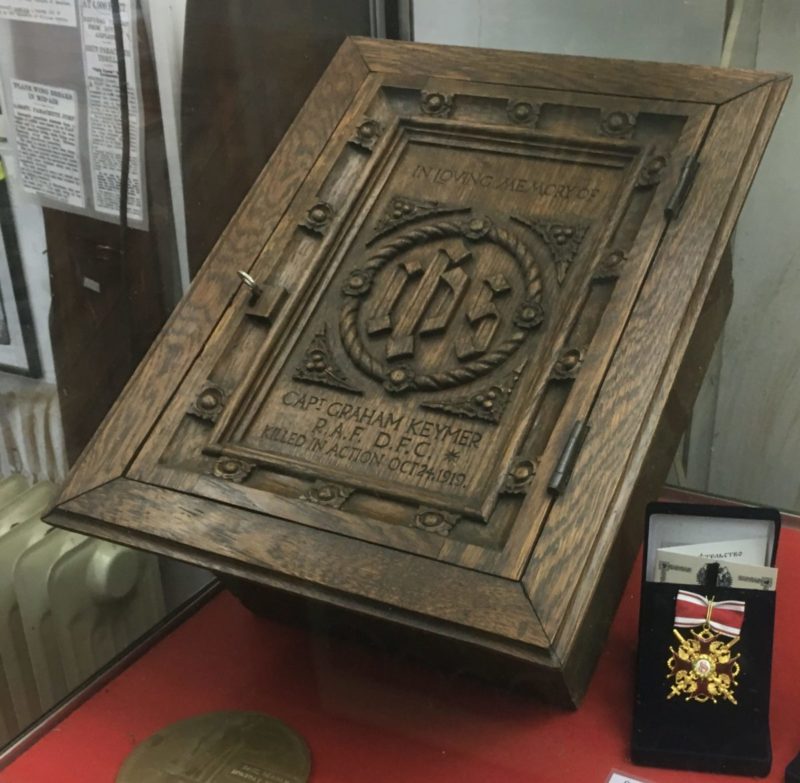 Captain Graham Keymer DFC .. 47 Sqn ………….
In 1919, volunteer personnel from 47 Squadron RAF were deployed to fight the Bolsheviks and served briefly with White Russian forces. A casualty was Captain Basil Graham Homfrey Keymer DFC when the bombload on his DH9 exploded on take-off.
A chance find on eBay secured an oak box – possibly for church bibles – with its door beautifully carved in his memory.
This is now displayed with replicas of his British, Italian and Russian medals/awards, along with those of his father Rev. Basil Nathaniel Keymer, who also served in WWl and was a local vicar to Flixton.
To commemorate their time in the Crimea and the colours they fought under, 47 Squadron aircrew wear a small tricolour in red, yellow and blue on their flying suits; we would very much like to acquire an example to add to our display.
Author :: Ian Hancock

---