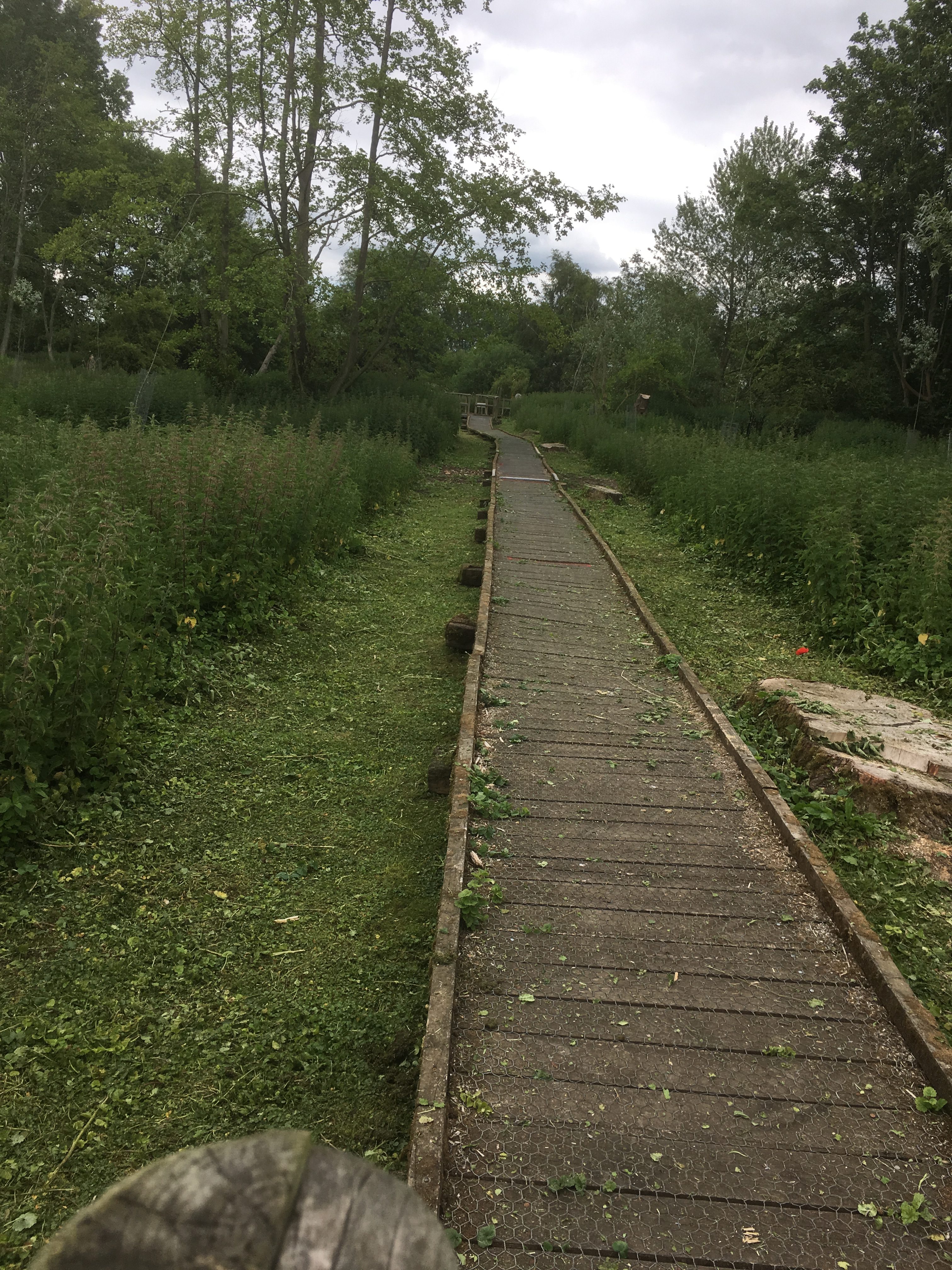 Update on Adair Walk ………………….
Second Section Now Open
Previously I reported that "due to recent weather damage, a long stretch of Adair Walk had to be closed. The walkway was unsafe as damage had occurred to the walkway planking and part of it had collapsed. The walkway was therefore only open to the first bridge over the drainage channel and visitors would have seen a sign there saying not to proceed any further. See Article
Well I am pleased to say that due to the sterling work of the Waveney River Trust people (Baz and John) the walkway has now been repaired down to the second platform, and although not fully open to the river as yet, visitors can experience a little more of the nature and views than they have been able to do for the last few months.
Work will continue to try to open the rest of the walkway in the near future, in the meantime, Ground Force has now moved the gate down to the second platform and we hope that visitors will enjoy seeing a little more of nature as described in Rex Hancy's article published earlier.
Nature Along Adair Walk by Rex Hancy
Author :
: Pete Scott
---