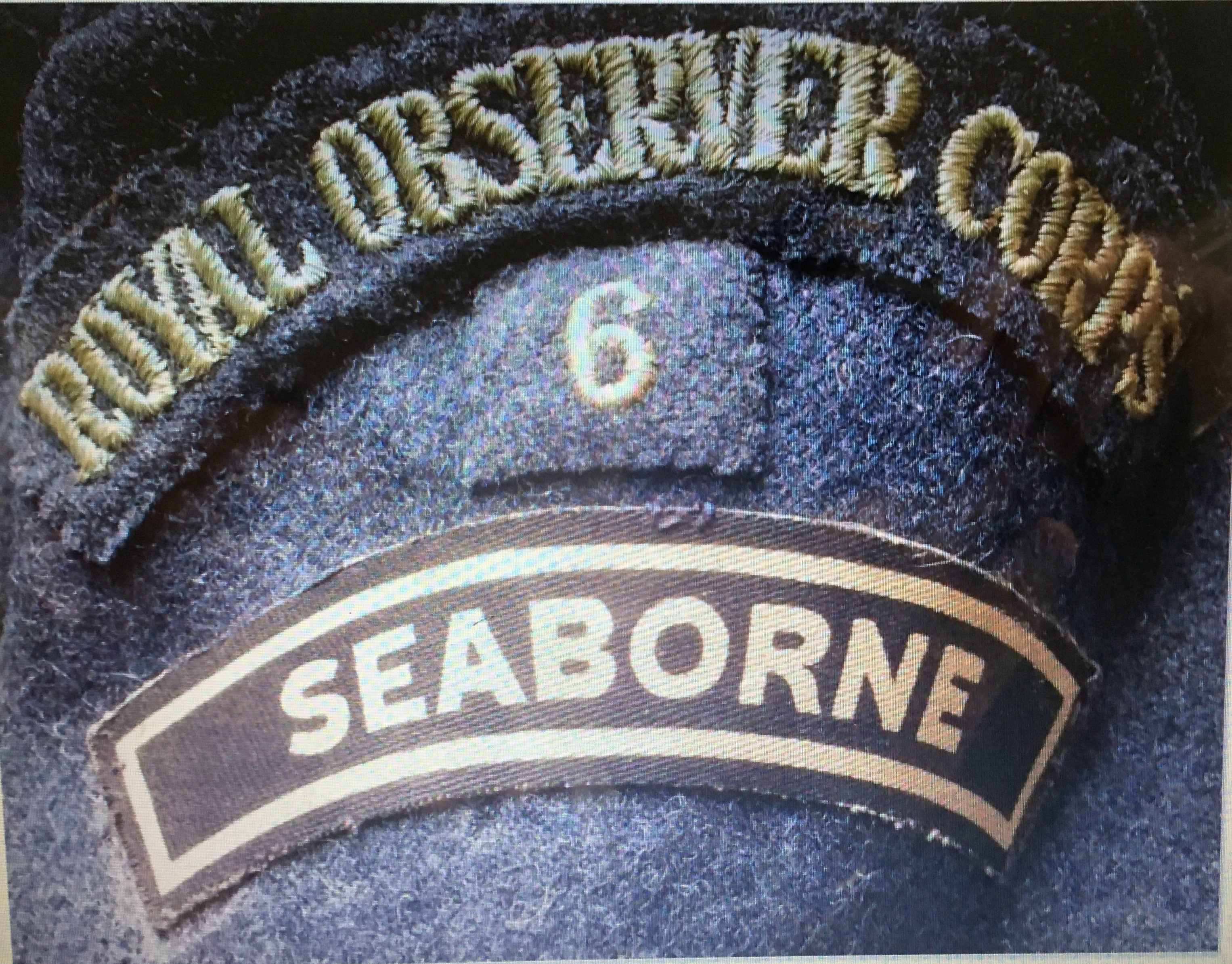 Following on from Nature Along the Adair Walk ……
Following on from the Rex Hancy article about Nature along the Adair Walk I thought I would add a note or two about the owners of the Willow Bat trees and some of their family history and connection with the museum.
Rex Hancy Article – Nature Along the Adair Walk
Peter Watts of 3-Willows Nursery who owns the Cricket Bat Willows on our own Adair Walk has an interesting aeronautical past. His father, Geoffrey, was a member of the Royal Observer Corps, based at the Bungay Post, in World War II and was very good at aircraft recognition. Leading up to D-Day he was one of the Observers who volunteered to be "Seaborne".
Seaborne ……
On the 29th April 1944, the Air Ministry issued an order asking members of the Royal Observer Corps to volunteer for aircraft recognition duties on merchant ships at once, for forthcoming operations (D-Day). All male members of the corps were eligible to volunteer but a high standard of proficiency in aircraft recognition was essential as well as passing a medical examination. 796 members of the Royal Observer Corps volunteer to become aircraft identifiers to serve on British and American ships during the D-Day period of about two months.
Volunteers would be given leave without pay from the R.O.C. for one month with further service of one month at a time. Volunteers would enter the Royal Navy as 'Aircraft Identifier' with the rank of Petty Officer; pay was to be £1 per day with food and accommodation free. The R.O.C uniform would be worn with naval brassard for identification and the 'Seaborne" shoulder flash.
Two members of the 14/C. 2 Post Bungay volunteered. Chief Observer Geoffrey Watts and Observer Ronnie Sampson. Arriving Bournemouth by the 15th May 1944 they underwent further training in both recognition and procedures. They were issued with their Seaborne flashes, R.N. arm badges, tin hats, life jackets etc. Both embarked on 28th May 1944 on the U.S. Liberty ship 'S.S. Louis Kossuth'. Its master was Captain Carl Norman and they served under Armed Guard Officer, Ensign Ralph Henry Perry Jr. Observers in pairs embarked on to the ships to train with gun crews who would not fire on aircraft unless they were told by the observers; saving countless aircrew lives and aircraft. Ships without seaborne observers on board were responsible for shooting down many aircraft including Spitfires, Mustangs, Thunderbolts, Liberators and Typhoons. Leading up to D-Day the two observers from Bungay gave talks to gun crews, practised aircraft reports and received instruction on the 20mm AA guns.
From D-Day, the ship delivered vehicles, troops, guns and ammo, stores and equipment to Utah and Omaha beaches. All around them ships were being bombed and mined. U.S. officers and gunners on board ship relied on them entirely. They served on the ship until mid-July 1944.
Observers ages varied from 17 to 70 years. Two were killed in action, others were injured.
C/Obs. Watts took a camera with him; two of the rare photographs are reproduced here below.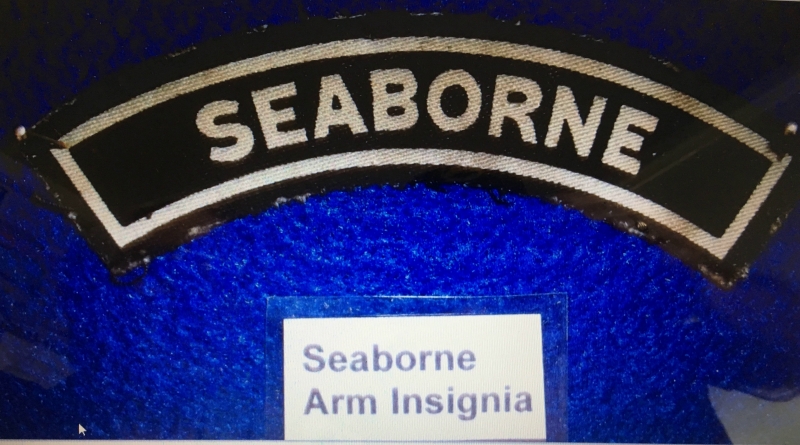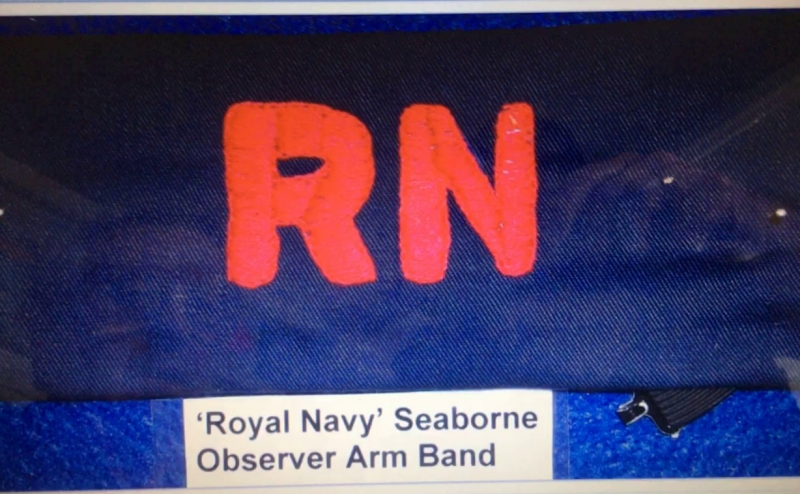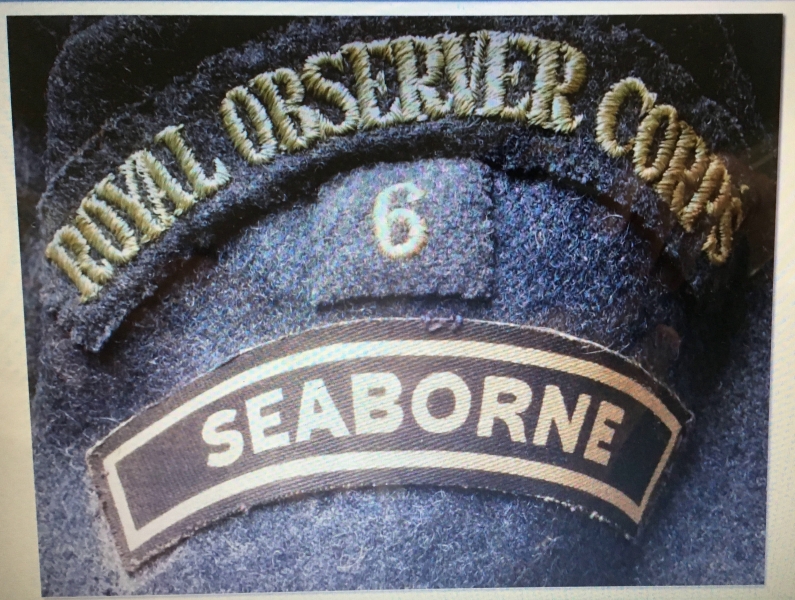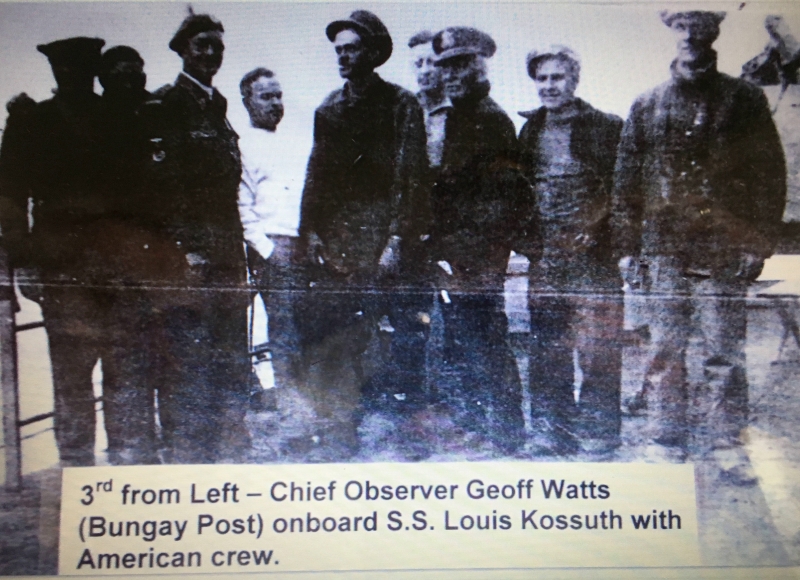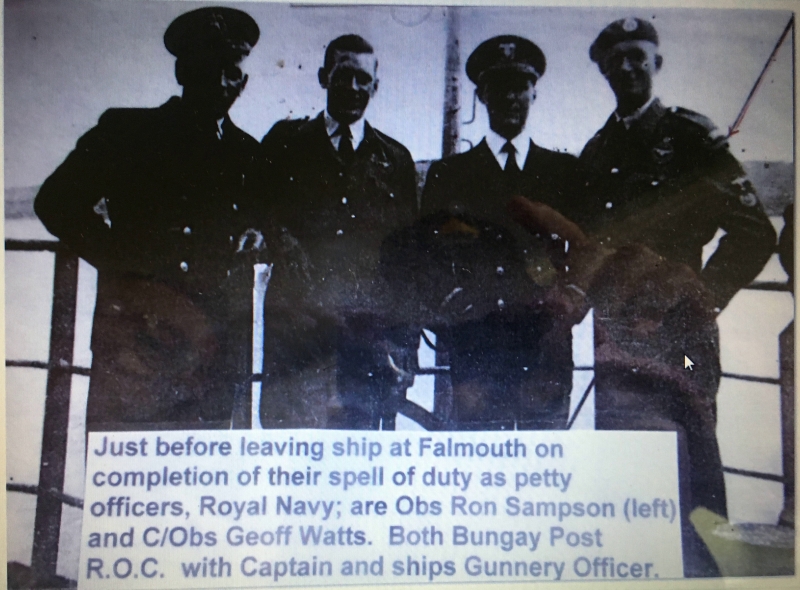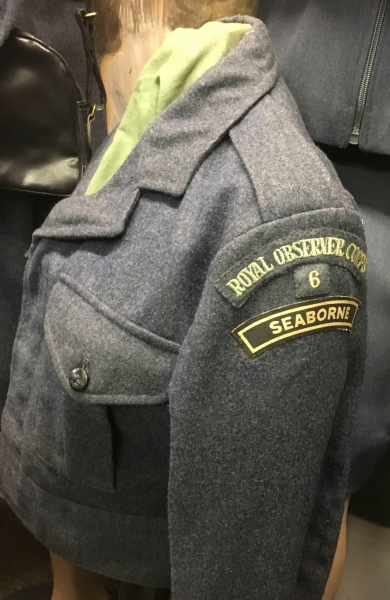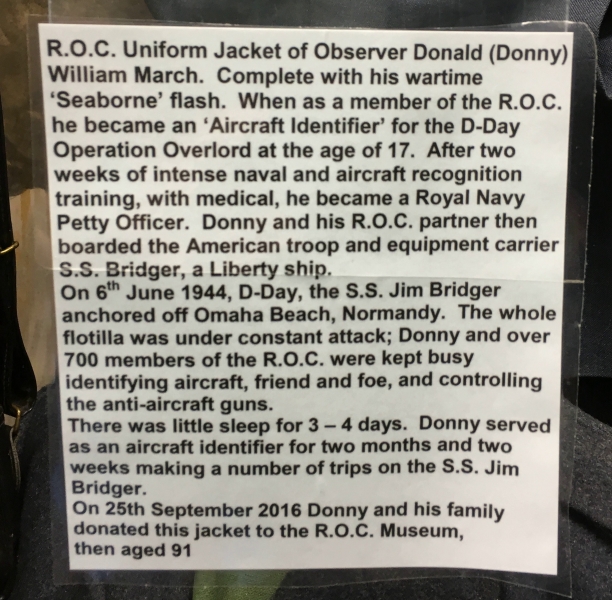 Help in Setting up the Museum ………
1973-1976 Mr Geoffrey Watts helped the museum when we acquired our first aircraft and bits and pieces by hiring his timber yard lorries to us and we had to just pay for the fuel and the driver. He was a man that wanted to help the museum get on its feet.
Author :
: Huby Fairhead
---