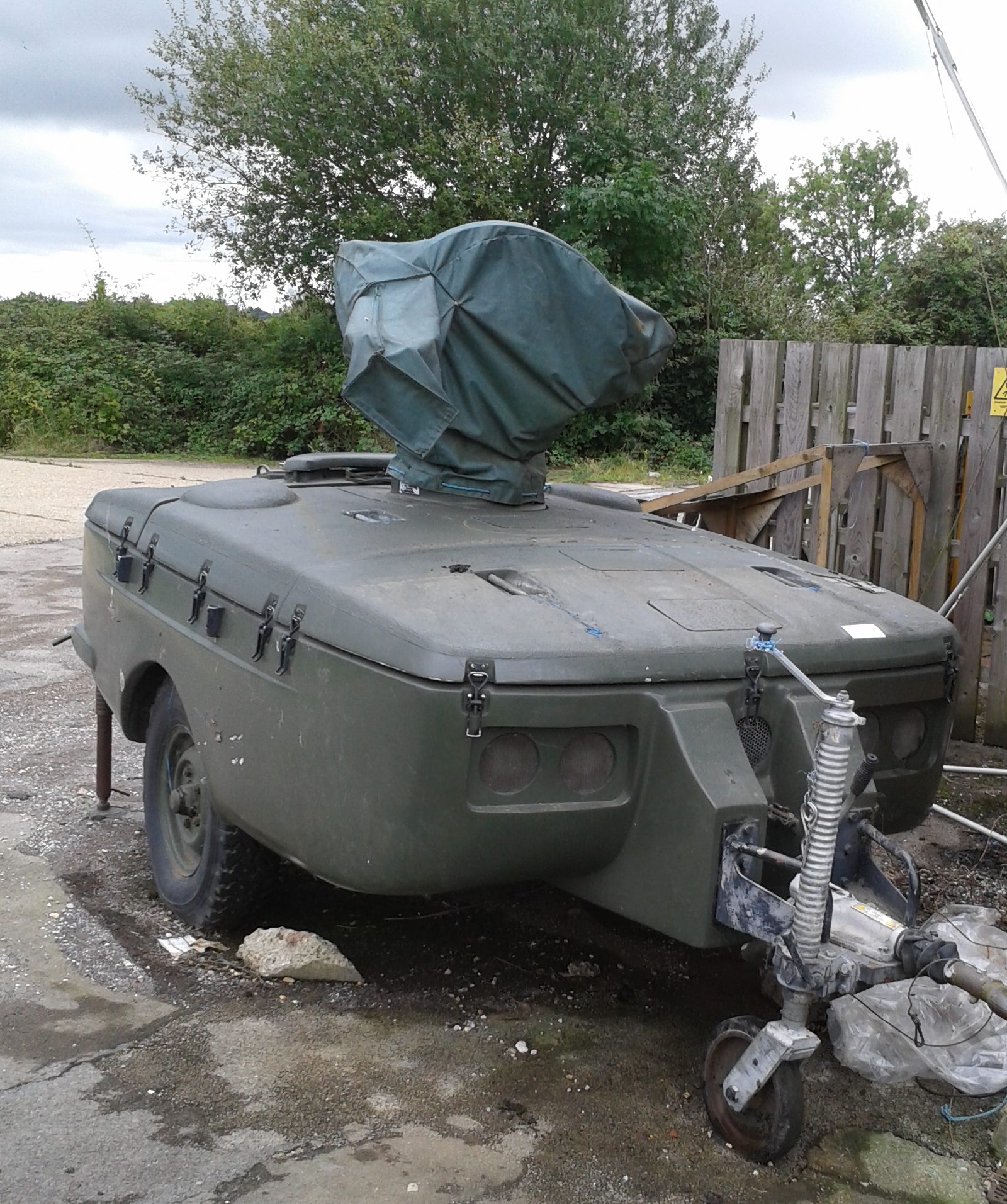 Hunter Mobile Fire Control Radar ……….
Two members of the museum travelled down to visit BAE Systems at Great Baddow near Chelmsford (ex Marconi) on Tuesday 5th September to view a Hunter Mobile Fire Control Radar that we have been offered. While we were waiting in the foyer for our host, we had the opportunity to view a couple of display cases containing artefacts from BAe/Marconi's past. Most of them we understood, but the photo (at the foot of the page) shows one that left us completely confused, and we forgot to ask our host what it was. So if anyone can help…
After a coffee and quick discussion we headed out to their "range", this is the area where they test aerials, radar, transmitters etc. behind the main buildings. We were also able to get up close to the last known Chain Home transmitter tower. This was the main type of radar that the RAF used during the Battle of Britain. The tower is now used to mount new transmitters and aerials for testing purposes.
The actual Hunter Radar set was mounted on a trailer which we knew; the question was could we simply tow it back to Flixton behind our car. The Hunter radar is a fire control radar used in conjunction with anti-aircraft guns to provide close area air defence. It had a range of around 10 miles. The system was used by the Finnish armed forces. The set that we have been offered is BAe/Marconi's demonstrator.
We quickly discovered that we couldn't tow it, as it had a military type trailer hitch which is incompatible with a normal car hitch. The set is in good condition, and even the tyres look OK. We now just need to work out how to get it back to Flixton.
Author :
: Steve Bell
---