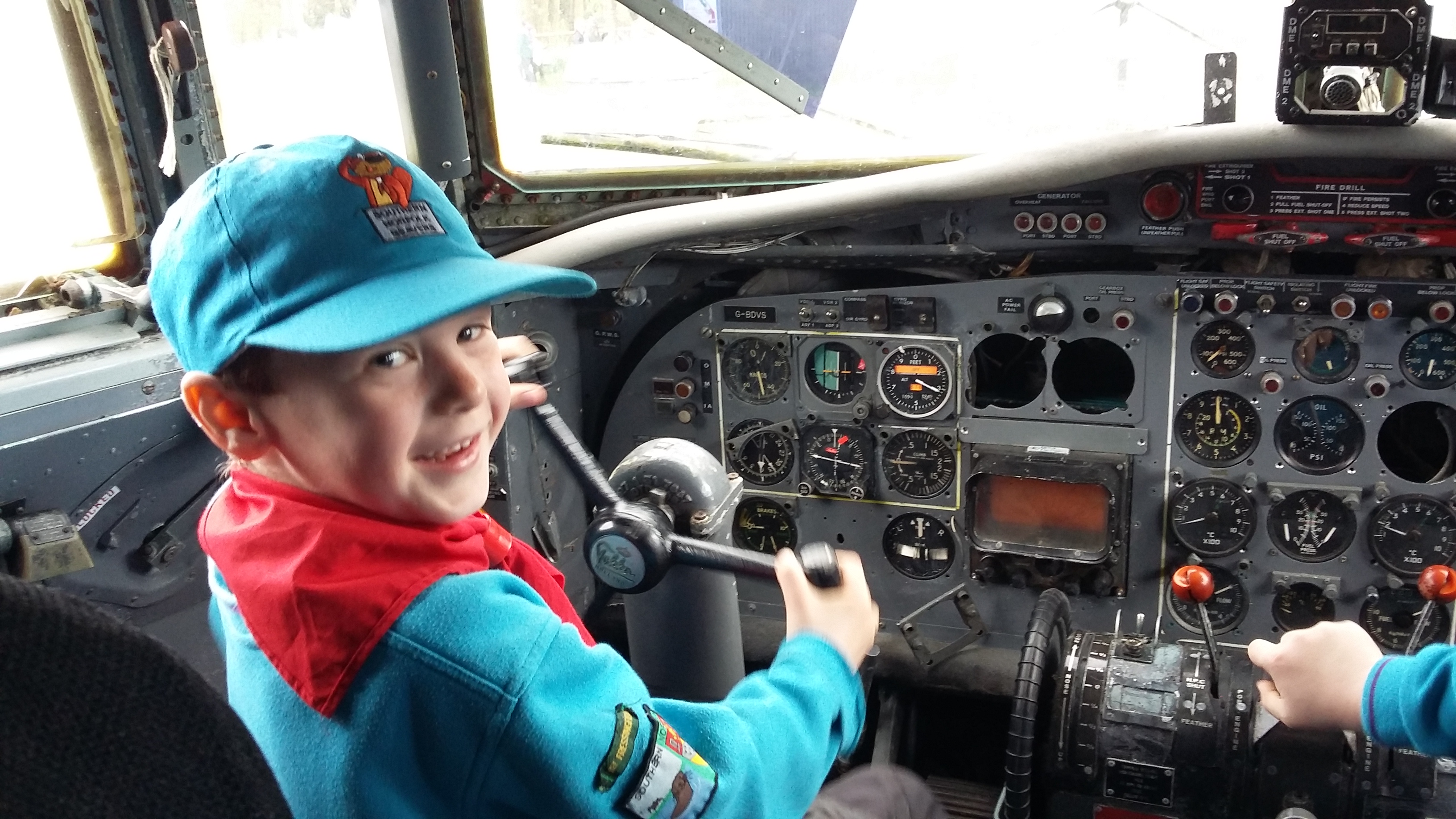 Scout Air Activities Day 30th September 2017 …….
On Saturday 30th September about 75 Beavers, Cubs and Scouts with about 25 adults from five groups around Norfolk and Suffolk arrived at Flixton to take part in the museum's air activities day. Groups taking part came from Diss, Harleston, Long Stratton, Ipswich and Norwich.
Those taking part learned about weather forecasting, navigation, parts of an aeroplane, different types of aeroplane.
They also built Stomp Rockets, Polystyrene Plate gliders and had a chance to fly one of our Flight Simulators. Those taking part were working for their Air Activities badges, either Stage 2 or Stage 3.
The youngsters also took part in a quiz by finding out different information from around the museum. The winners of this quiz were the Cubs from 1st Harleston.
Author:: Steve Bell
Pictures from the day, 30th September 2017
---