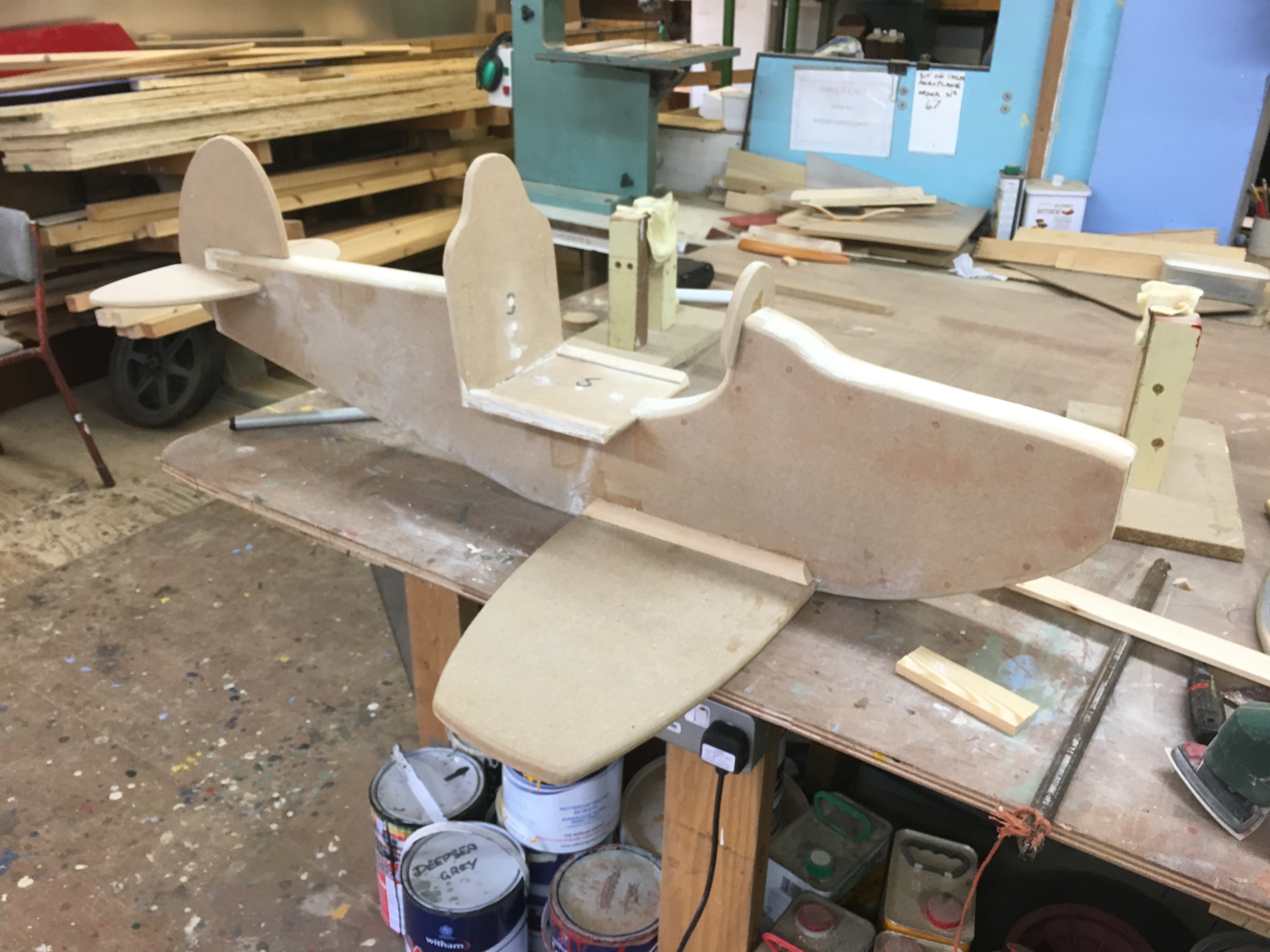 Update from the Chippy Workshop (part IV) …….

(As at mid-September)
We have been kept on our toes in the workshop making and fitting shelving for the new archive building; so that will keep Paul, our Archivist, busy for a while loading up all the books and bits and pieces etc.
David Dawson has finished restoring the aircraft he was working on. It is still in the workshop awaiting his return from holiday when it will be put back on display in the hangar.
The Red Arrows Hawk (the toy one) that Ken made has gone to a pilot in Cambridge, and we have been informed that they are very happy with it. Ken now has to make another one.
A visitor has asked if we can make a ride-on Spitfire for their child, and as Bob the Builder would say "Can we do it? Yes we can!"
Natasha (our trainee engineer) is making a new activity for the children, and it will soon be on display.
If anyone is interested in our toy ride-on aeroplanes, and they have a specific aeroplane they would like, (providing it is not a 747) we will do our best to make it. For more information, please contact the Museum.
Author:: Barry Baxter
Apologies from Bloginfo that this has languished in my inbox for a few weeks before publication.
---