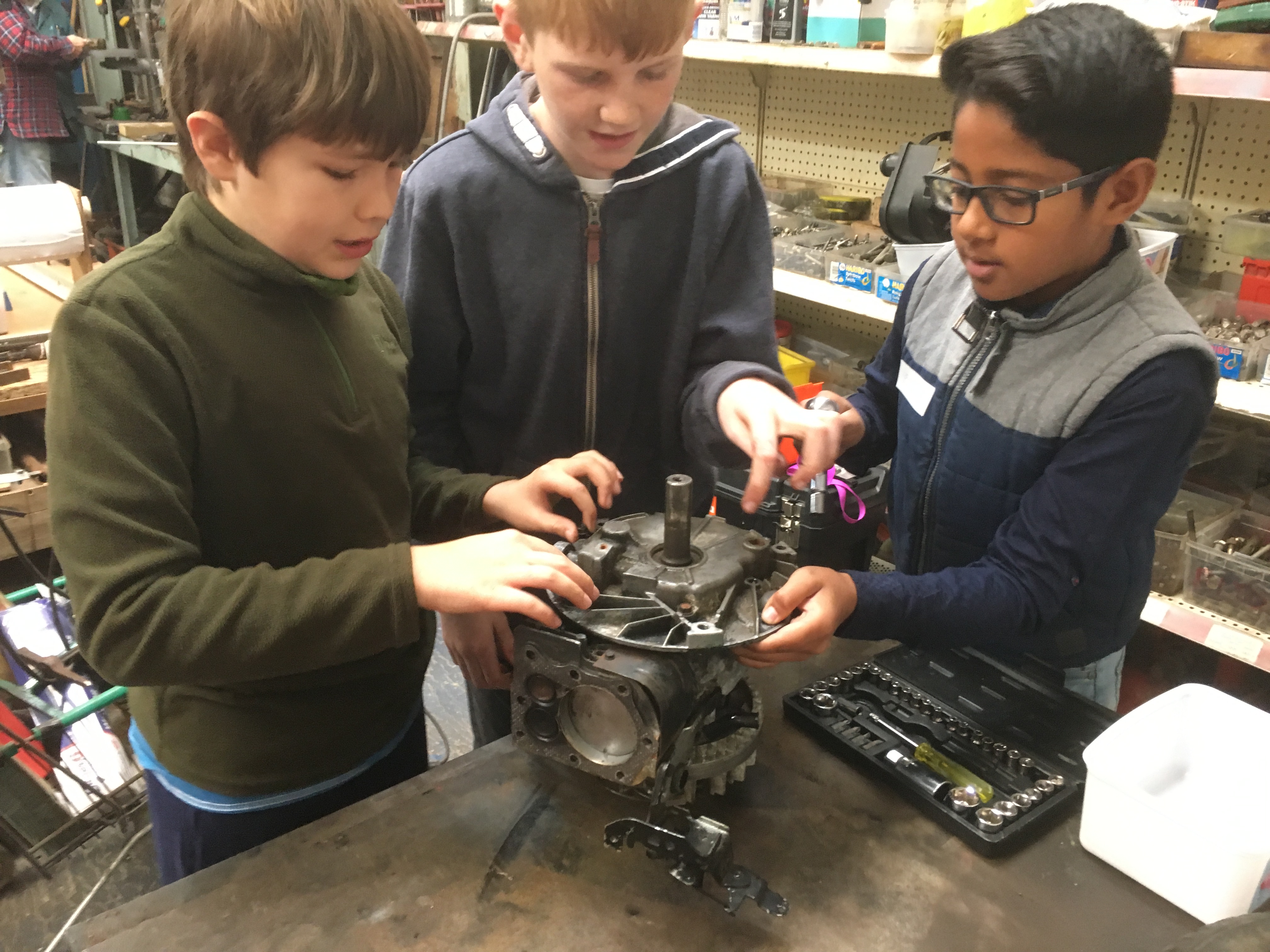 Junior Engineering Day ……
Today (Tuesday 24th October) at Flixton, 24 young people had a chance to take on some new engineering skills. There were five different activities running and participants could have a go at one activity in the morning, and one in the afternoon. Activities available were woodwork, metalwork, electronics, engine maintenance and flight training.
Woodworking
In woodwork, all the participants constructed and painted a bird box which they could then take away with them.
Metalworking
In metalwork, they marked out two pieces of metal, cut them to shape, bent one to the required angle, riveted the two together then attached a "gizmo" to it, again something to take home.
Electronics
The electronics group built a flashing led torch by assembling the components and soldering them together.
Engine Maintenance
Engine maintenance involved stripping a lawnmower engine into its constituent parts, then crucially reassembling it.
Flight Training
The flight training group learned how to take off, climb, turn, fly straight and level, descend and land. By the end of the session, all of the group could fly a circuit with very little input from the instructor.
Feedback from participants and parents suggested that everyone enjoyed their day and would like to try some of the other skills if we offered the day again. With that sort of feedback, it's worth watching this space as we definitely aim to run it again.
Author:: Steve Bell
---