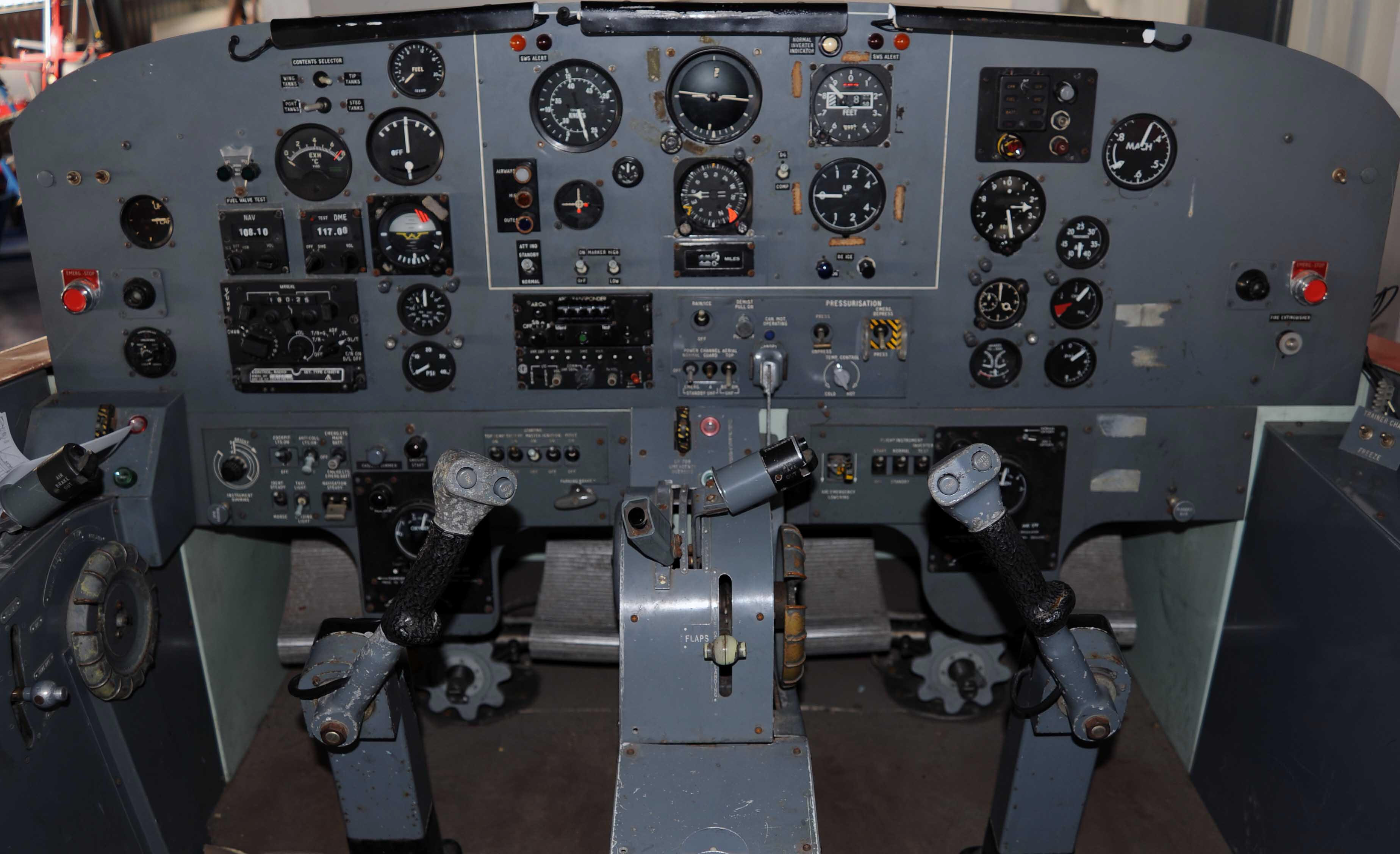 Update from the Flight Simulators (part III) ……….
The Redifon Jet Provost simulator was manufactured around 1970; this analogue computer based trainer was used for radio procedure and navigation training. Acquired in derelict condition without electrical power supply pack and hydraulic power pack it is unlikely to "fly" again as originally designed.
The team are trying to get some systems and instruments to operate. However, progress with the simulator is slow probably due to dirty or worn contacts on relays. On one try it starts OK then next week no life at all, very very frustrating for those trying to sort out the problems. With several Instrument systems now working we were getting hopeful that we will be able to get to the bottom of all the problems.
Redifon Jet Provost Trainer Gallery
Again, like all other aspects of the museum simulators, if you have any knowledge of the trainer and experience you would be most welcome if you came along and said hello.
Author:: Ray Kidd – The Link Team
Search For All Flight Simulator Updates
---