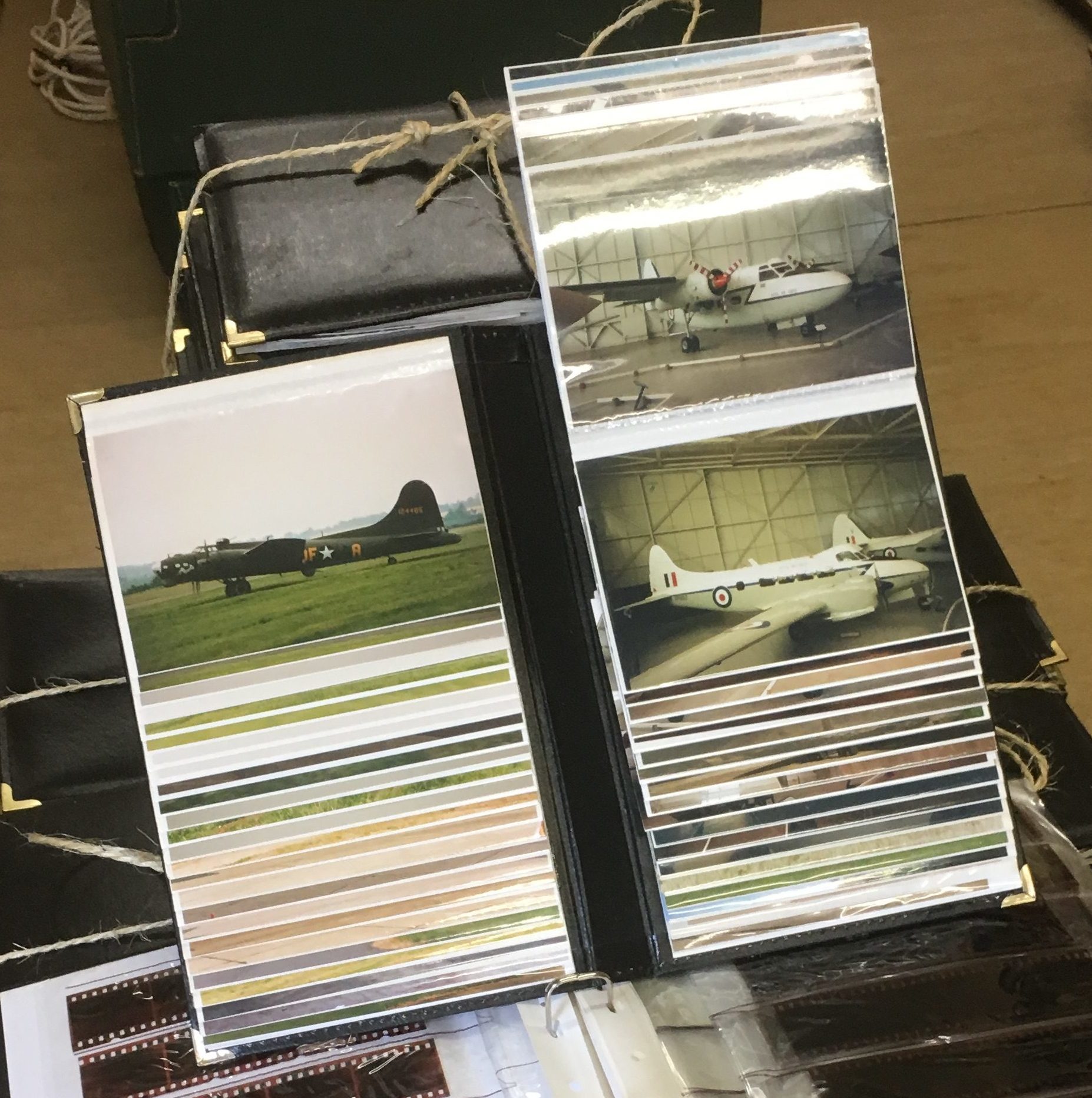 Albums for sale …….
A recent donation of 98 full photo albums and two folders of the negative strips for all the prints, was recently given to the Museum.
As they are all of 1970's to 2000's airshows and are not identified as to location, or dates we will have no way of using them either as exhibits or as reference material in our archives. The family donating the albums agreed therefore to us selling off the albums in order to raise monies for the museum fund. Any or all offers will be looked at with great interest.
Please come along to the museum during normal hours, or use the links below to fill out the "contact us" form here on the blog or use the contact details on the museum website.
Use the blog "contact us" form Museum website contact information
Author:: Paul Holmes
---