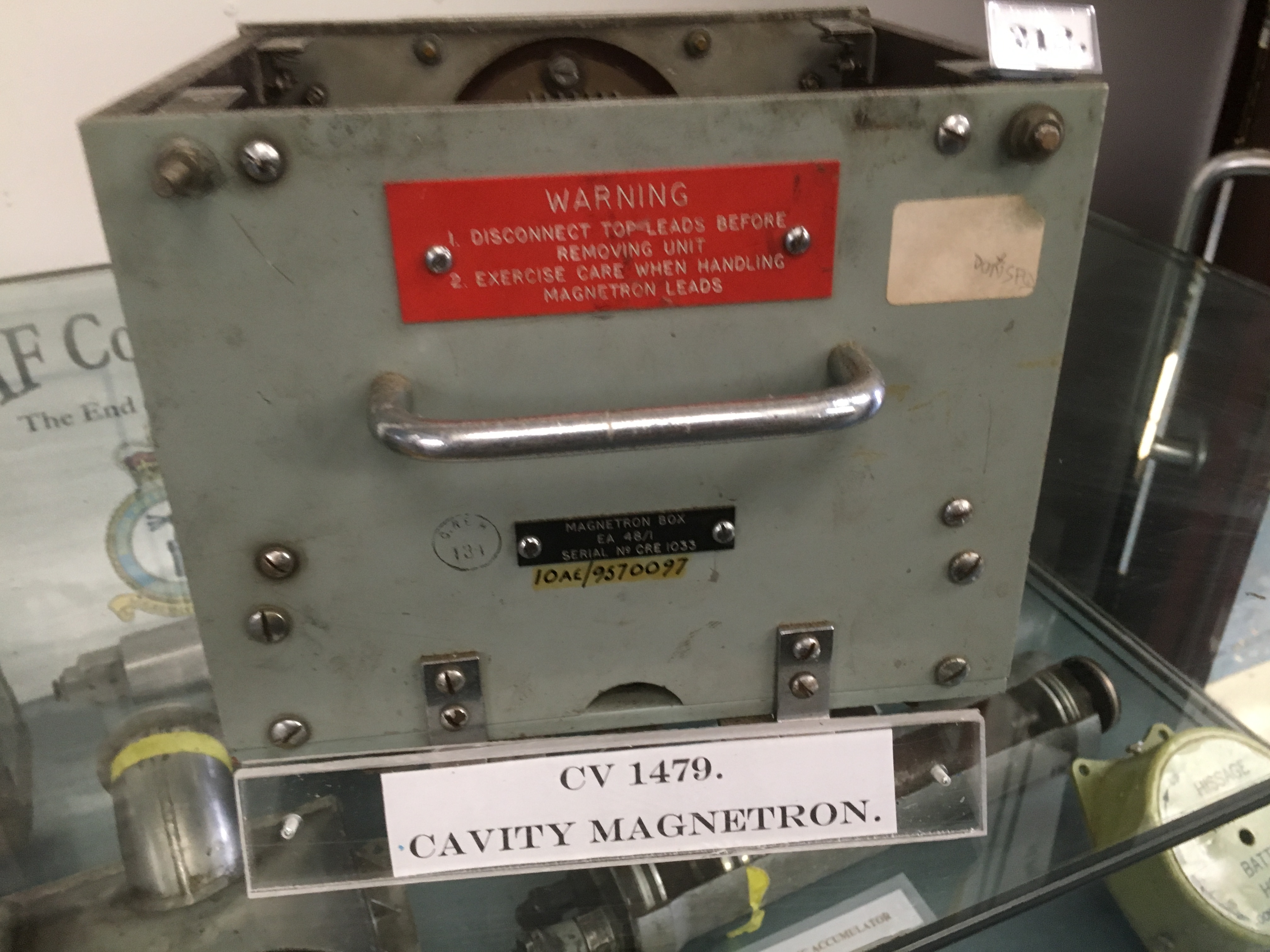 Link Room Display Part I ……
This is a series of short blog postings explaining some of the items we have in the link room and associated display cabinets:
Radio Valves.
A display in the Link Room shows radio valves from the early days, resembling electric lamps through magnetrons to the last, sub miniature types.
Some of the display cabinets (click on photo to expand)
A large silica glass unit was manufactured by the RN Signal School and used in one of the first UK radars where the silica envelope retained its strength under high temperature.
Silica Glass Unit (click on photo to expand)
Also unusual is a magnetron with its original permanent magnet. When Dunsfold aerodrome was being emptied before conversion into the base for Top Gear filming all moveable items were sold at auction. Things remaining were sold to a scrap dealer and included this rare valve. He passed it on for "scrap" value if broken up!
Cavity Magnetron (click on photo to expand)
Author:: Ray Kidd (the Link Team)
---