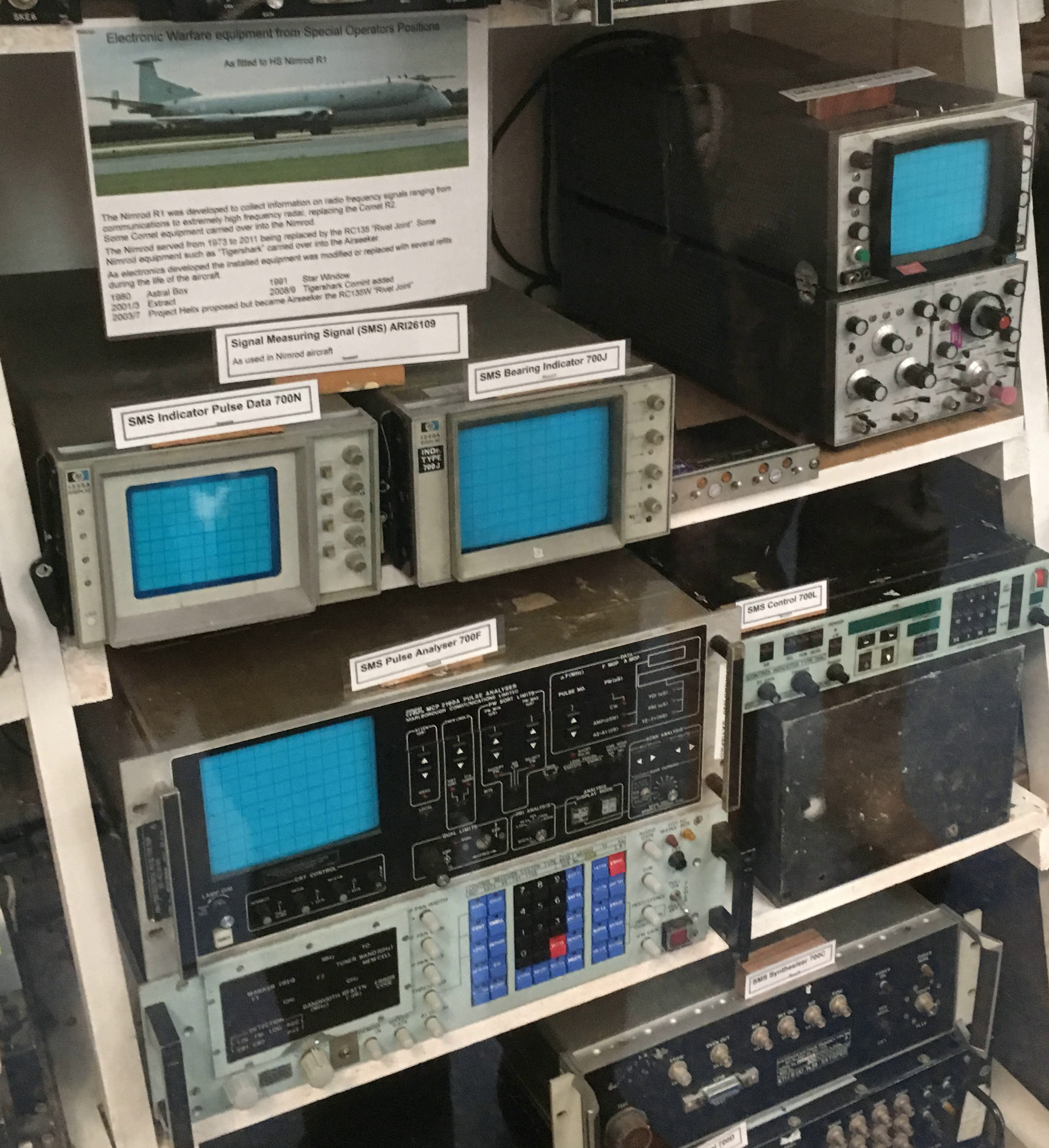 Link Room Display Part II …….
Included in the Link Room are a number of displays such as:
Electronic Warfare.
The EW display is almost unique although RAF Wyton has a more specialised display based on a training console from the Nimrod R1.
Receiving Equipment on display range from A hallicrafters S27 radio and a Signal Generator used in the first Avro Anson and Vickers Wellington radio investigation flights through the Cold War B29 and Comet 2R to the Nimrod R1 of 2000. With the change to RC135 and American systems, I fear that no more equipment will become available.
We will return later to specific items.
Radar
We are in the odd position of having as much German radar as British as I was offered equipment sent to Farnborough for investigation, at the end of WW2, then demobbed to an enthusiast. He, in turn, passed it on to me, another enthusiast. Some equipment appears on eBay but usually at horrendous prices.
Some of these may be described later if space allows.
Radio
The collection of airborne radio covers British radio from the 1930`s to about 1980 and the German standard FuG 10 with a few interesting diversions. It would be interesting to have some working, but fragile valves, high working voltages and old electrical standards make this impractical.
There are also some items of test equipment and ground radio both British and German.
Just some of the exhibits (click to expand photo)
Author:: Ray Kidd (the Link Team)
---