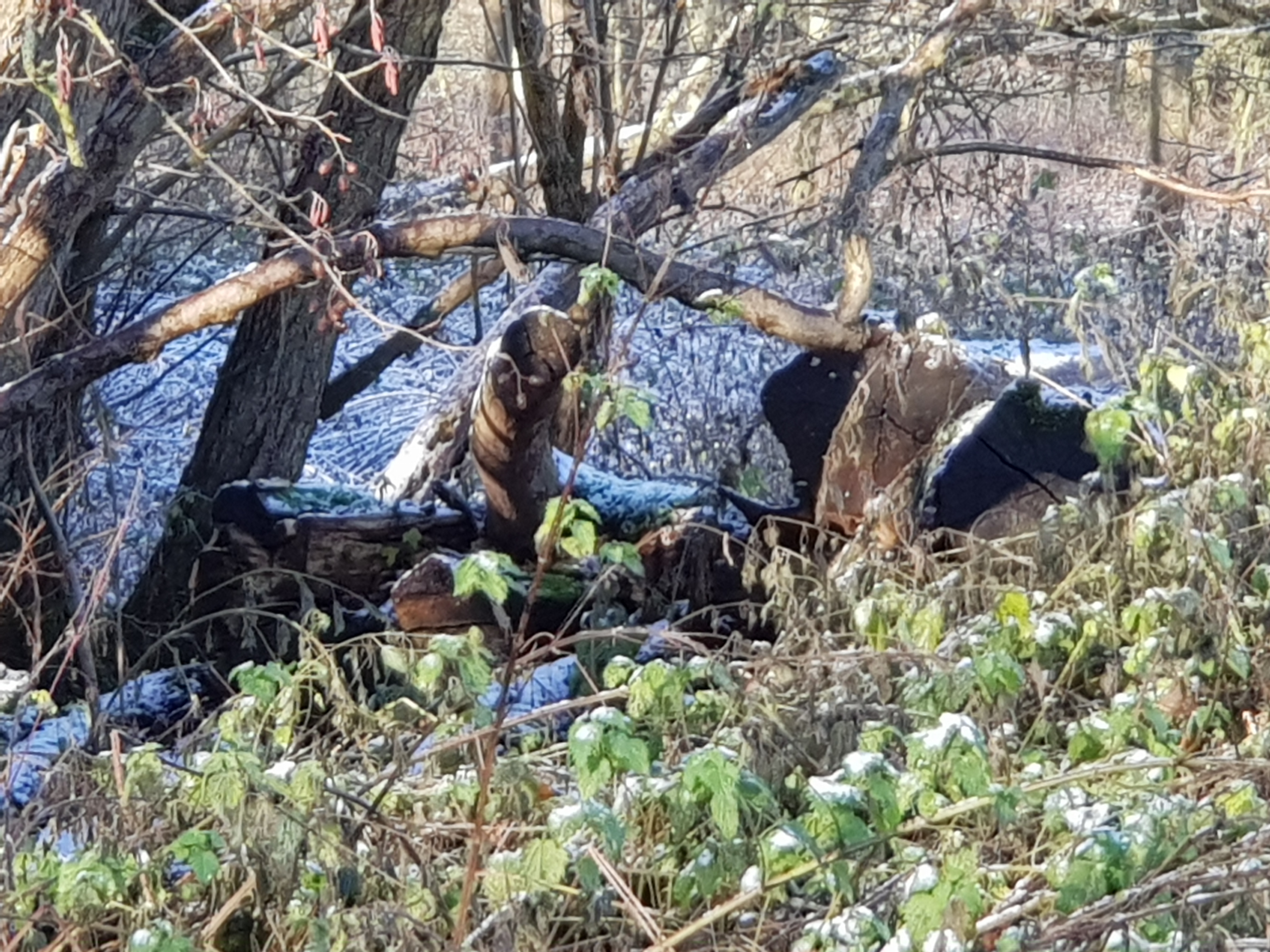 Flixton – Rotting logs ……
The sight of a pile of rotting logs does not please the majority it seems. "Tidy up this eye-sore," is the cry. "Sacrilege!" is my reply.
That heap of matter slowly returning fibre and nutrients to the soil goes on to feed new plants and enable them to flourish. And all is done without the aid of human hand. A host of invertebrate species, fungi and microbes take their turns to break down the seemingly tough tissues until nothing substantial remains to be seen but the goodness is there in the soil.
Just some of the habitat logs (click to expand )
While all that is going on, the pile is home to tiny workers, the myriads of creatures many of which are impossible for us to see. So bear in mind that each log is home to a mixed community and keep disturbance down to a minimum. Replace any that have been moved to its original place and orientation. Slight differences in temperature and humidity are more than tiny bodies can endure so we must protect them. After all, they are our allies, doing us an enormous service in keeping the ecology going.
---
Note from bloginfo:: As far as nature goes at NASAM, we have "Bug Hotels" and other nature sites introduced and maintained by the River Waveney Trust on the Museum site.
Bug Hotel (click to expand)
To see these, our aircraft and aviation artefacts come along in 2018 and enjoy an interesting and informative day out in rural surroundings.
We open again on Tuesday 16th January 2018. See the main Museum Web Site for details on opening hours, events, list of aircraft and museum sections. Museum Web Site
---